Pogo Linux was founded in 1999 by forward-thinking Linux enthusiasts who helped pioneer Linux as an alternative operating system to Microsoft Windows. During that time, the growing chasm between Windows and Linux was the biggest challenge to the adoption of Linux. Recognizing a marketplace demand, the two formed Pogo Linux to offer the first-ever dual-boot PC. The $299 offering price broke price-barriers and gave users access to both Windows and Linux on a single desktop.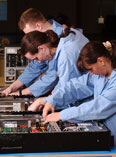 Over the next few years, the company quickly evolved to provide rack mount servers, workstations and network storage solutions to cater to the growing IT needs created by the technology boom in early 2000's. With the wide-spread adoption of Linux in the data center, one of Pogo Linux' key advantages has been their ability to bring to market, products engineered to work well with open source technologies. After starting out with a Linux focus, our attention has broadened to Solaris, Free BSD, Windows and other OS platforms our customers integrate into their network infrastructure.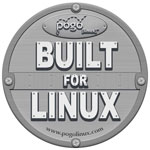 While Pogo Linux has grown since its inception, we are not ready to rest on our previous performance. Our mission is to offer reliable products, supported by knowledgeable and helpful customer service, at a price-point that demonstrates tremendous business value. Our commitment to our customers continues to drive us, as we aggressively pursue opportunities in areas of innovation, such as network storage, cloud computing and virtualization.

Contact Us
Pogo Linux, Inc.
8675 154th Ave NE
Redmond, WA 98052

Toll-Free & Intl.
(888) 828-POGO (7646)
(425) 898-2200
Fax – (425) 898-2299
Sales – (888) 828-POGO (7646) ext. 1