Redmond, WA — Nexenta Systems, the world leader in OpenStorage solutions, is pleased to announce that the Storage Director Z250VDI appliance from Pogo Storage, running NexentaVSA for View, has been certified by VMware. Following rigorous testing of a proof-of-concept, the system has been recognized as a VMware-certified solution in the VMware Rapid Desktop Program. The storage appliance is based on the NexentaVSA for View storage platform and Pogo Storage server hardware.

"The integration betweenVMware View® and NexentaVSA brings increased sophistication for storage metrics and provides a 'View-in-a-Box' for customerslooking to accelerate their virtual desktop infrastructure deployment while reducing costs. NexentaVSA for View from Pogo Storage integrates components into a single platform, making it both simple and cost effective to manage. The complete solution removes storage-related guesswork and presents the customer with clear guidance and an estimate on storage required for their VDI environment," said Mason Uyeda, director, End-User Computing, Technical Marketing, VMware.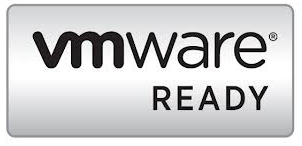 Under the VMware Rapid Desktop Program, the NexentaVSA for View solution had to meet specific hardware and software requirements, including the ability to support 150 stateless desktops and network support for PC-over-IP remote desktop protocols, in order to receive certification. These guidelines are based on workload, I/O meter, and quality of service performance-based metrics to ensure the solution's proof-of-concept has been VMware-certified as submitted. To learn more about VMware View RDP solutions, visithttp://vmware.com/resources/compatibility/vcl/poc.php.
"We are excited to be the first Nexenta Premier Partner to have a VMware-certified NexentaVSA for View solution," said Erik Logan, CEO of Pogo Storage. "Collaboration like this, between VMware and Nexenta, enables us to offer innovative storage products with enterprise feature sets, providing great value to our customers."
"We believe in OpenStorage, which is why we developed NexentaVSA for View," said Evan Powell, CEO of Nexenta. "We partnered with Pogo Storage to design a hardware platform that would simplify the complexities of storage in the marketplace, and enable us to offer a solution without the high cost of proprietary enterprise solutions."
Pogo Storage will be demonstrating the Storage Director Z250VDI at VMworld 2012 in San Francisco, Calif., August 26-29 at Booth #2113. Systems are immediately available for companies that wish to take advantage of VMware VDI environments within a NexentaStor storage solution.
About Pogo Storage
Pogo Storage, a division of Pogo Linux and the first Nexenta Premier Partner, builds trusted open storage hardware solutions backed by expert personal support. With more than 10 years of experience, Pogo helps IT departments dramatically reduce storage expenses with solutions that cost significantly less than legacy proprietary systems. Customers trust Pogo Storage to provide open storage value, robust enterprise feature-sets, professional services, and expert support, all at a greatly-reduced price point.
For more information about Pogo Storage, please visit http://www.pogostorage.com or call 1 (888) 828-POGO (7646).
About NexentaVSA For View
NexentaVSA for View is a purpose built storage appliance that simplifies the entire lifecycle of VMware View and storage deployments. It includes a ZFS-based storage appliance and a simple to use application that streamlines the deployment, monitoring, and calibration of storage. To learn more about NexentaVSA for View, please visit:http://nexenta.com/corp/solutions/vdi.
About Nexenta Systems
Nexenta Systems is the leading supplier of enterprise-class OpenStorage solutions. Its flagship software-only platform, NexentaStor, delivers high-performance, ultra-scalable, cloud- and virtualization-optimized storage solutions. Built upon ZFS technology, and running on industry-standard hardware, NexentaStor eliminates vendor lock-in and provides open, unified storage management at a fraction of the cost of legacy systems.
More information about Nexenta Systems, and free trials of the ZFS-based NexentaStor, can be found athttp://www.nexenta.com or by calling (877) 862-7770. Partners selling NexentaStor-based hardware/software appliances can be found at: http://www.nexenta.com/partners.
Nexenta and NexentaStor are trademarks of Nexenta Systems, Inc. All other marks are held by their respective owners.