Founded in 1999, Pogo Linux, Inc. is an open-source systems integrator based out of Seattle, WA. With a multi-OS focus and in-house technical expertise, we offer a wide range of workstations, servers and network storage solutions for the technology needs of IT departments in organizations of all sizes. After starting out with a Linux focus, our attention has broadened to Solaris, Free BSD, Windows and other OS platforms our customers integrate into their network infrastructure.

Why Choose Pogo Linux
With many options available in the commodity hardware market, the search for a reliable technology partner can be a challenge. While most offer competitive pricing, IT professionals need a greater overall value in solution, service, and support. Over the course of our 11 years in business, IT departments in small- and mid-sized organizations – including SMBs, Fortune 1000 corporations, government agencies and higher education – have turned to Pogo Linux for all their technology infrastructure needs.

Contact Us
Pogo Linux, Inc.
8675 154th Ave NE
Redmond, WA 98052

Toll-Free & Intl.
(888) 828-POGO (7646)
(425) 898-2200
Fax – (425) 898-2299
Sales – (888) 828-POGO (7646) ext. 1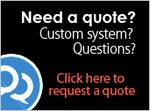 Complete Customization

Although we offer a wide-range of technology solutions designed to meet most customer's IT objectives, we understand that sometimes your goals include specific requirements. Beginning with a pre-sales consultation to outline project needs, our highly-trained sales staff work alongside experienced system engineers to design a custom-built system tailored to address your unique network environment.