School's Back In Session with Intel's Newest E5-2600 Processor Servers
Posted on September 9, 2013 by admin
Shiny new books, new shoes, and apples for the teacher.  How about a shiny new upgrade for your data center to celebrate the arrival of Fall?!  New Pogo Linux systems, powered by the latest Intel Xeon E5-2600 v2 series processors — just the upgrade your datacenter has been waiting for!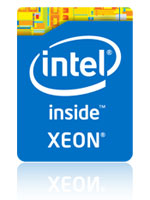 These versatile new Xeon E5-2600 v2 processors are the key to an agile, efficient data center. They're 40% more energy efficient, and provide up to 35% greater performance than previous generations of Intel® Xeon® processor-based servers. They also include advanced virtualization features and increased processing efficiency, increasing performance for complex workloads with Intel® Hyper-Threading Technology. That's double the number of execution threads!
Here are just a few of the new features on the Intel Xeon E5-2600 v2, to whet your whistle:
Better Performance (compared to previous generations of Intel® Xeon® processor-based server):
● Boost your overall performance by up to 35%
● Boost specific application performance — like server-side Java — by up to 46%
Increased VM Performance:
● Reduce virtualization performance penalties by eliminating many VM exits with Advanced Programmable Interrupt Controller virtualization (APICv)
● The virtualization layer runs faster and enhances key virtualization usages (such as live migration, fast provisioning, dynamic load balancing, and disaster recovery) with Intel Virtualization Technology
● Delivers faster performance for core virtualization processes
Intel® Advanced Vector Extensions 4  (Intel® AVX):
● CPU instructions for accelerating floating point operations in life science engineering, data mining, and other technical computing applications
● Float 16 support to accelerate data conversion between 16-bit and 32-bit floating point formats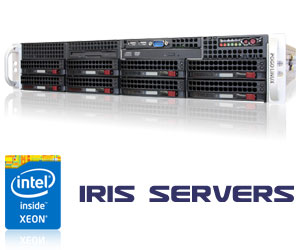 Replacing your aging 4+ year old servers with next-generation Pogo Linux systems will give you extreme performance gains, while reducing both energy costs and equipment footprints. This could boost your general computing performance by up to 240%, and your technical computing performance by up to 480%.  (Just in case you missed it, that's four-hundred and eighty percent. That's a lot of percent. I don't know about you, but we'll take it).
Contact a Pogo Linux salesperson at (888) 828-7646 ext. 2 today for help in configuring your new Pogo Linux server, and take advantage of the new Intel Xeon E5-2600 v2 series processors today!