SUPER Computing, Indeed!
Posted on November 11, 2012 by Rachel B
Hi Gang! We're here in snowy Salt Lake City, Utah, at SuperComputing 12, and we're not gonna lie — it is SUPER!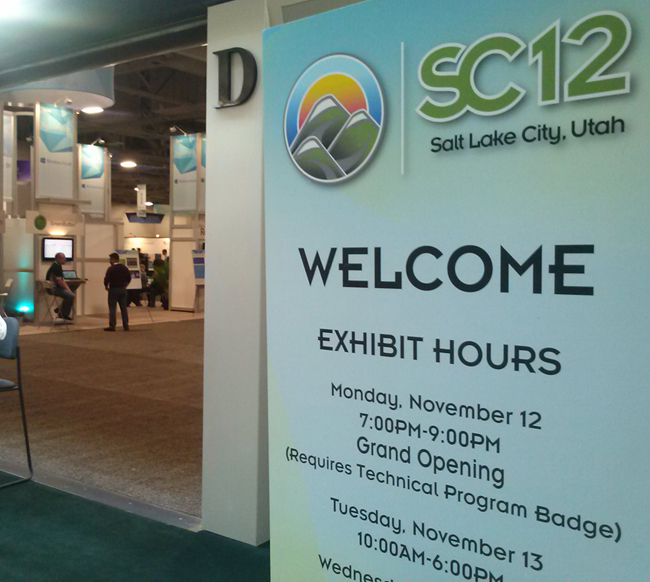 SC is a great show because it brings together the best in the high-performance computing market, both in business and education.
One of the highlights for us is seeing all of the projects the universities have been working on for the past year, showcasing the innovative ways they're applying the latest technologies in their research.  Technology is always moving forward and it's fascinating to see what early adopters at universities and colleges are doing to push the limits of what's possible.
The show also gives us a chance to catch up with those at the universities and in the education market who we don't get the opportunity to see very often. As usual, we're looking forward to seeing some old friends and meeting new ones!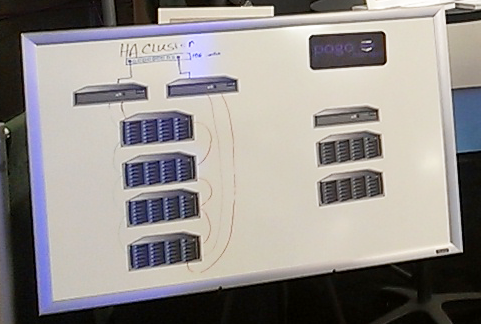 At the Pogo booth (#1532), we'll be highlighting our Nexenta-based Storage Director head nodes running an HA cluster. As Nexenta's first Premiere Partner — and one of the only partners to provide complete integration services for HA deployments — Pogo Linux is quickly becoming the defacto choice for high-end Nexenta-based solutions. Be sure to come by and chat with us about your project — we brought our white board, and can draw the whole thing out right before your very eyes!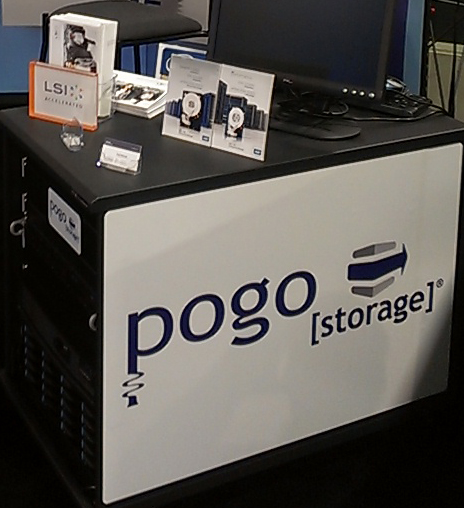 In addition to our Nexenta-based products, we will also be talking about the new SSD products and projects we've been working on. Our newest Open Storage product – an all-SSD disk enclosure system – promises to deliver fast performance and high scalability. In fact, we already have happy customers running these high I/O environments with great success! Having spoken with some of the SC2012 attendees who participated in the opening night gala cocktail hour, many IT managers are very interested in the tremendous advances that have been made in flash storage over past 12 months.
To meet the demand for flash storage, Pogo is uniquely positioned to deploy the latest flash products with our strategic technology partners LSI and STEC. Embedded flash storage technologies on RAID controllers, such as the LSI Nytro MegaRAID controller and the ultra-fast STEC ZeusIOPS solid-state drives, are just a few of the flash strategies we are employing to get the best performance for our I/O-hungry customers.
Have questions about flash storage, the cloud, or storage for high-performance computing? The experts at Pogo Linux can help you craft the perfect solution. Be sure to stop by booth #1532 and check out our latest storage offerings — we'll be there to answer all of your questions, and show you why an Open Storage solution is the best choice!