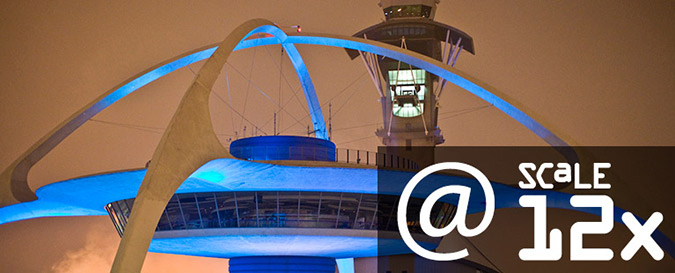 Pogo Linux has just returned from another great trip to The Southern California Linux Expo. We always enjoy spending time with our southland customers, our partners in the industry, and all our friends in the open source community.
Pogo Linux always enjoys supporting the show by sponsoring fun giveaways, and this year was no exception. Aside from our ever popular "Linux coin" stickers, we brought some nice prizes to the show.

Steven from San Bernardino, CA was the lucky winner of the grand prize at the SCaLE game night raffle, a brand new fully loaded Verona 930H Workstation! We also drew a lot of crowds to our booth by conducting drawings for several brand new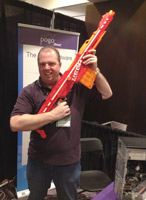 SanDisk X110 256GB SSDs. The winners of the drives were so stoked, we can't wait to do this again!
This year, we had lots of good conversations about linux distros, rackmount servers, solid state drives (SSD), cloud storage buildouts, high-end workstations, and advanced Nerf weaponry.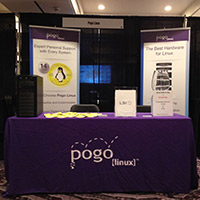 Our friends from LSI stopped by our booth and we chatted about the Super Bowl and Syncro, their new HA DAS product. We are very excited about the opportunity that HA DAS brings to the table. With this great combination of hardware and software we have a real winner! We also talked about how happy our customers have been with our systems that utilize the LSI Nytro MegaRAID controller with flash cache. They love how much it accelerates their cloud and hadoop workloads.
We're already looking forward to SCaLE 13x in 2015. Hope to see you there!
SCaLE is SoCal's premier annual show devoted to Linux and the open source software community. From a powerhouse desktop workstation to a multi-petabyte storage system, there's a
 Pogo solution
that's perfect for your IT needs. To learn more, visit
www.pogolinux.com
or call
(888) 828-POGO (7646)
to speak with a knowledgeable sales advisor.