A Water Cooled, Powerful and Noise-Free Workstation…for Work?
Posted on April 4, 2013 by admin
After a long day supporting customers and working on the latest server and storage products, spending an evening at home on a custom-built, high-end gaming system is a great way to unwind. There are so many technological innovations in the PC space, specifically designed for PC gaming.  What's interesting is that the same innovations and technology are rarely seen in the commercial space — especially in higher education, life sciences, medical and financial services fields.
Typically, systems classified as "workstations" are large, loud, and a bit cumbersome for office use.  More and more, individuals in these fields come to Pogo looking for extremely powerful systems to use at their desks.  They want high-frequency processors, tons of ram, CUDA and RAID support.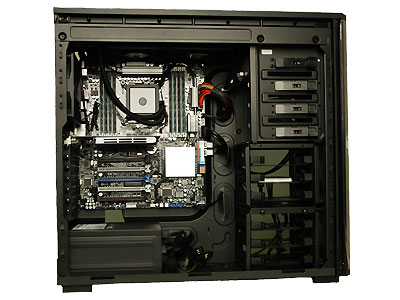 We've often wondered, "Why aren't the awesome technologies found in home gaming PCs being used in standard research workstations?"  That question led us to develop the new Pogo Linux Tempest T1 workstation.  Combining gaming technology with the requirements of researchers, the Tempest is a fast, quiet workstation that doesn't require its own room.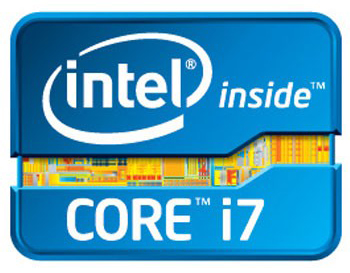 The Tempest T1 is based on the new Intel Core I7 "Sandy Bridge-E" Series in the LGA2011 socket. This allows us to run the fastest Core i7 processors — up to 4.0 GHz!  It also allows for a max memory load-out of 64 GB, the most you can run on a single processor.
In keeping with the gaming theme, the Tempest's hot Core i7 Extreme Edition processor "keeps its cool" with a closed-loop water cooling system that requires no maintenance.  The system supports the best graphics cards available, such as the Nvidia GeForce GTX TITAN, Nvidia Quadro Series, and the AMD Radeon and Firepro lines, for fast operation and support of CUDA and OpenCL optimized applications.
Here's all the complete hardware line-up to review!

• Intel® Core i7 Sandy Bridge E-Series Extreme Edition CPU up to 4.0GHz
• Intel® LGA2011 Socket Motherboard
• Up to 64GB DDR 1333MHz ECC Reg Memory – the most available in a single CPU system!
• GeForce, Quadro or ATI Radeon PCI Express Graphics Card Options
• (2) Up to 6 SATA or SAS HDD, or SAS SSDs
• Optional LSI® 3ware RAID SAS Controller
• Extreme Performance Water Cooling w/ Silent Operation – to keep it nearly-silent!
• Black Mid-Tower ATX Chassis with 1050 Watt Power Supply

We combined these features with enterprise-class RAID solutions from LSI to support up to six enterprise-class SSD's or hard disks for fast data transfer. All this, in a sleek black chassis with a price tag that won't break your research-grant budget!