Now Available – sTec® s842 Enterprise SAS SSD
Posted on April 4, 2013 by Pogo Storage
As one of the leading boutique Open Storage vendors, we stay on the cusp of integrating the newest flash technologies into Pogo Storage products for our customers. In our industry, a 15% network performance gain or storage cost reduction for cloud-based services can deliver the competitive advantage necessary for an agile upstart to gain momentum over a stodgy market leader, making the technology investment justified.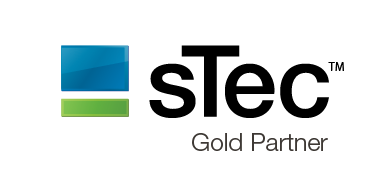 With that in mind, we are proud to announce the immediate availability of the 2TB sTec® s842 Enterprise SAS SSD.
The newest member of the sTec® s800 Series SAS SSD product family, the s842 has the right DNA to be a reliable and performance oriented SSD.  Based on our own internal testing in the Pogo lab, it's clear that this product is more than just a larger-capacity refresh of an existing enterprise-grade SAS SSD (previously available 200GB, 400GB and 800GB capacities).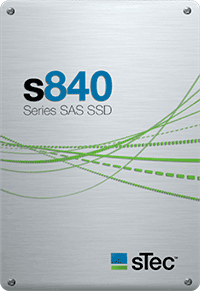 This innovative solid-state storage drive is built for high-endurance and speed, making it poised to solve many of the performance and optimization challenges in the enterprise storage market.  The versatility of sTec's new 2TB product will differentiate itself in the crowded flash storage market and align it with the needs of enterprise and cloud-based infrastructure by delivering the right combination of performance, capacity, reliability and durability.
High-Capacity – First of all, at 2TB the sTec s842 drive is the largest capacity flash drive available on a 2.5" SAS enclosure – 25% greater than any other serial-attached SCSI (SAS) SSD on the market.  This factor alone means IT departments can deploy denser and more expanded storage systems in an even smaller 2U to 4U rackmount form-factor.
Fast Performance – Second, the innovative 2TB sTec s842 SSD continues sTec's laser-like focus on solving the performance and optimization challenges of the enterprise storage market.  Right out of the box, the s842 SAS SSDs have been tuned to deliver the highest levels of through-put and low-latencies, offering up to 115,000 sustained random read IOPS and up to 530MB/sec throughput for sequential reads. However, when combined with sTec's EnhanceIO™ Cache Software add-on, the s842 SSD can be fully unlocked to its complete performance capabilities.  Use-case after high-performance use-case – enterprise hosted services, virtualized applications and VDI – immediately come to mind.
Reliability & Durability – In sTec's own internal lab tests, the drives delivered the best application performance for all real-world workloads – not only outperformed competitive SAS and SATA SSDs but also delivered up to 2X the endurance levels.  For environments that demands quick execution and measurable productivity, the sTec s842 2TB drives are even available in a version that supports unlimited writes for maximum longevity and reliability in write-intensive applications.
Who needs this much through-put performance and capacity?
All things considered, these are enterprise-class SSDs, so any I/O-intensive or high data throughput environment (e.g. enterprise database or e-commerce) would benefit.  However, if you don't need the storage capacity, or have the network performance spikes, there are probably other SSD or hybrid SSD solutions that could deliver the IOPs at a lower price tag.

High-Performance Storage – In terms of value for SSD investment, we recommend system configurations with sTec™ s842, which would benefit tremendously from the fast throughput and low-latency capabilities (and now capacity!) – capabilities necessary to address high storage loads and caching without fail.

The Pogo StorageDirector SAN/NAS products (based on Nexenta) is designed for high read-and-write network environments.  Due to its ability to deliver accelerated and sustained performance, sTec s800 Series SAS SSDs are a great choice to handle L2ARC in Nexenta environments.  Whether you work in oil and gas, financial-services, oil and gas, or government agencies, StorageDirector systems configured with hybrid or all-SSD environments deliver a true performance advantage with sTec 840 and 842 drives.
Questions about configuring a sTec™ solid-state storage solution?  Give us a call at (888) 828-POGO (7646) to speak with a storage advisor.