Available Now: 12th Gen Intel® Core™ Workstations Deliver Multitasking & Performance Where it Counts
Posted on November 11, 2021 by rawee.k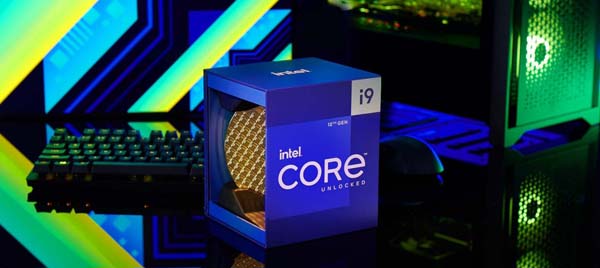 Designed for content creators and multimedia producers, the 12th Gen Intel® Core™ processors with new performance hybrid architecture deliver leaps in multi-threaded performance for faster multimedia editing and rendering performance compared to prior generation. Eliminate repetitive and time-consuming video-editing and 3D rendering for Autodesk AutoCAD or 3ds Max. Intel's most most innovative core platform yet, the 12th Gen Intel® Core™ processor family delivers superior performance for every computing segment.
The Performance-core is Intel's highest performing CPU core ever, designed to maximize single-thread performance and responsiveness for compute intensive workloads like 3D design and gaming development.
The Efficient-core delivers multithreaded performance for tasks that can run in parallel (like image rendering), along with efficient offload of background tasks for modern multitasking.
For the Performance-cores and Efficient-cores to work seamlessly with the operating system (OS), Intel has built Intel® Thread Director right into the hardware. This enables the two new core microarchitectures to work seamlessly together by guiding the OS to place the right thread on the right core at the right time for users to experience:
📷 Up to 36% faster photo-editing performance 🖼️
🎬 Up to 32% faster video-editing performance 🎞️
💻 Up to 37% faster 3D modeling performance 🧱
🎮 Up to 100% faster multi-frame rendering 👾
12th Gen Intel® Core™ processors support the next wave of discrete graphics cards and storage devices. These devices take advantage of increased throughput coming with PCIe 5.0 as well the higher speeds and bandwidth of DDR5 memory.
Additionally, enjoy more freedom to multitask in ways you've only dreamed of – until now. Intel® Wi-Fi 6E (Gig+) delivers super-smooth, high-quality streaming – nearly 3x faster connectivity – from high-speed Wi-Fi channels not supported by legacy devices. Thunderbolt™ 4 is the most versatile port available to connect multiple 4K monitors and other accessories to your workstation, with one reversible cable.

Available Now: Tempest Workstations feat. 12th Gen Intel® Core™
Tackle this fall's multimedia projects with ease, and work the way you want at your Business or your home office to get the job done without compromise. Our custom-built Tempest Workstations with 12th Gen Intel® Core™ processors deliver the performance boost you need – stream, browse, edit, render or video chat – where you need it most. Let Pogo Linux architect your 'dream' workstation from a range of quality hardware components, including 12th Gen Intel® Core™ i5 / i7 / i9 CPU, Intel® Z690 chipset motherboard, up to 128GB DDR5 4800 MHz memory, hybrid SSD/HDD configurations, Thunderbolt™ 4 cable port with PCI-E Gen 5.0 support, and more!
If you'd like to learn more about 12th Gen Intel® Core™ liquid cooled workstations, give us a call at (888) 828-7646, email us at sales@www.pogolinux.com or book a time calendar to speak. We've helped organizations of all sizes deploy desktop compute solutions for just about every IT budget.