Media Storage Highlighted at SIGGRAPH 2019
Posted on August 8, 2019 by Rachel B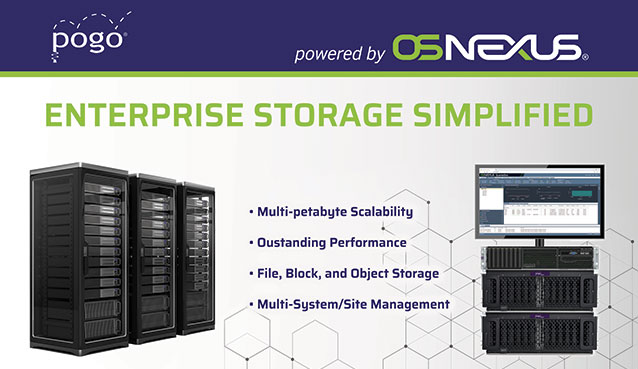 We're back from SIGGRAPH!
Pogo just spent an engaging week in Los Angeles hosting a booth at SIGGRAPH 2019 and eating terrific Mexican food. It's always fun rubbing elbows with several thousand creative techies. SIGGRAPH is a long running expo that focuses on computer graphics and interactive technologies. At our booth, we showcased our storage and VR workstation solutions. We partnered with OSNEXUS and syGlass on a compelling end-to-end SDS-based storage solution. It features syGlass VR along with OSNEXUS QuantaStor 5, running on a Pogo storage system and workstation VR platform. The aisles were clogged with people vying for their turn to put on the VR headset and experience large volumetric datasets firsthand.
syGlass VR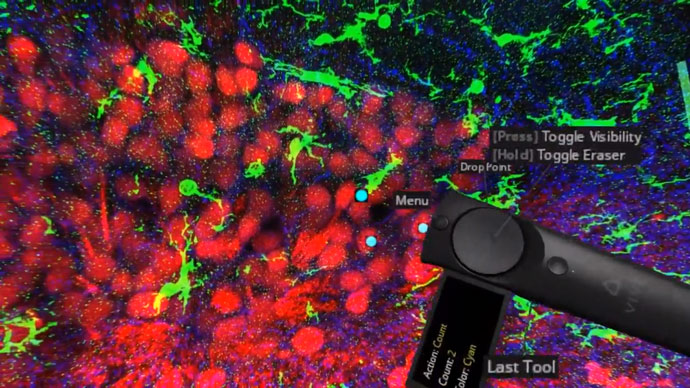 syGlass is a scientific data visualization and annotation system built from the ground up to work seamlessly with virtual reality technologies like the HTC Vive and Oculus Rift. It enables researchers to visualize volumetric data in an immersive 3D environment. It boasts a robust toolset for viewing and annotating the data to exacting specifications. It is gaining a lot of traction amongst the academic and medical communities, due to its ease of use, robust toolset, and stunning visual quality.
OSNEXUS QuantaStor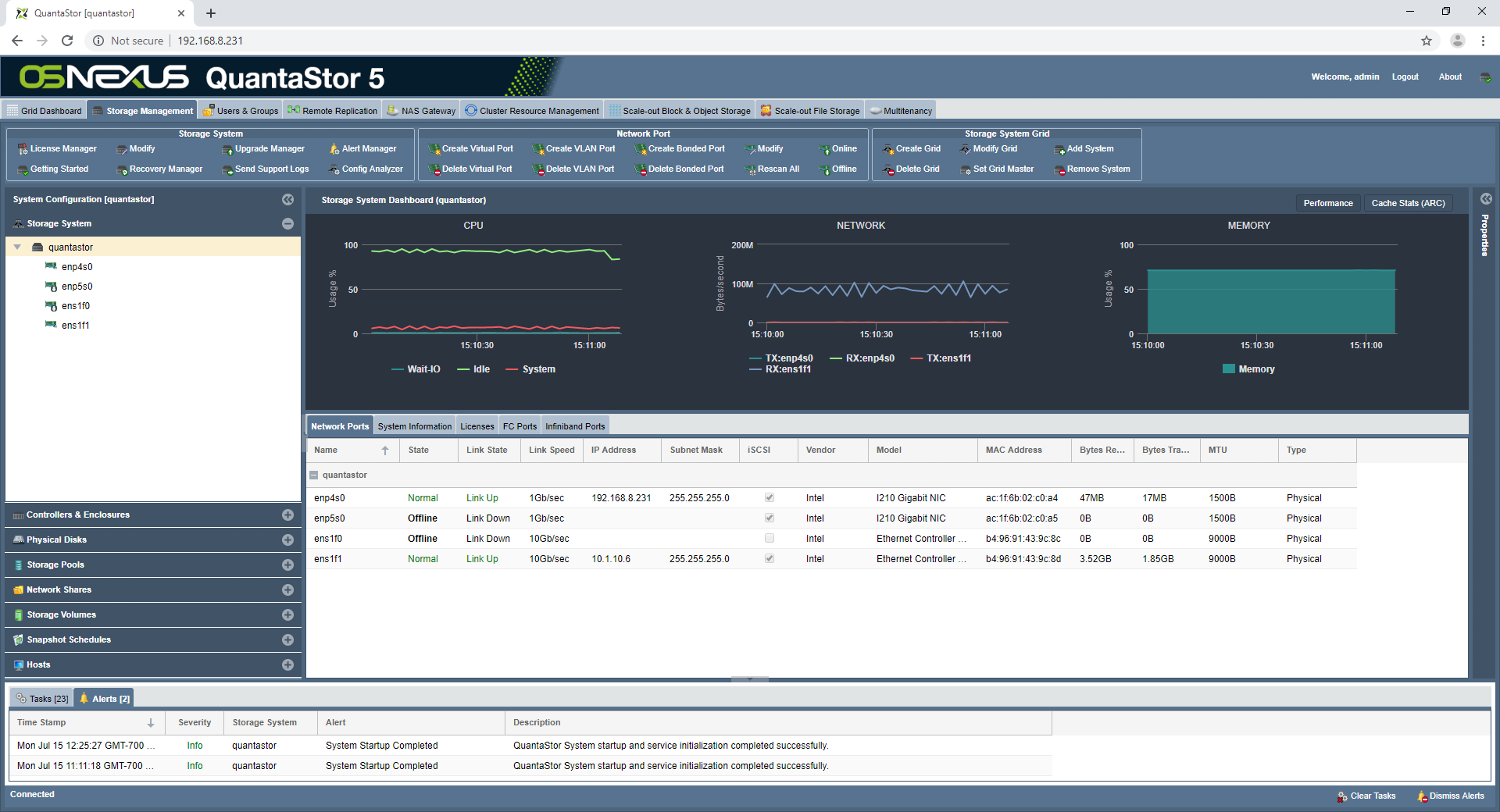 QuantaStor is an industry-leading Software-Defined Storage solution which makes large-scale storage deployments easy to deploy and maintain. Offering support for all major file, block, and object protocols including iSCSI/FC, NFS/SMB, and S3, QuantaStor storage grids may be configured to address the needs of complex workflows which span sites and data centers.
A Highly Performant End-To-End Solution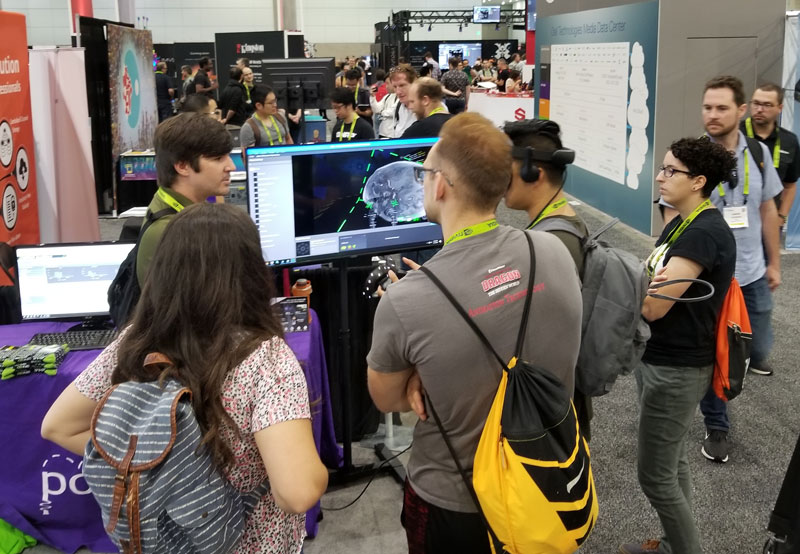 Visitors to our booth were treated to an immersive syGlass VR experience, with a big list of datasets available for viewing. We had a nice variety of volumetric data samples to pull up and view in full 3D. Users could pick from an incredibly detailed mouse brain, a human thorax, a zebrafish, a human head, and a chameleon inside its egg. This is where our system got a chance to shine. It's pretty much a given that it's essential to have a reasonably powerful workstation to push the VR. However, the storage and availability of the data in those datasets is equally critical to a seamless viewing experience.  Many of these volumetric datasets are downright gargantuan, and this is where our StorageDirector Q with OSNEXUS QuantaStor had a chance to really shine. The VR workstation was able to pull massive amounts of media from the StorageDirector Q in real-time, as guests in our booth eagerly put syGlass through its paces.

"With the increased speed and capacity of the StorageDirector Q-Series, we believe this solution to be the first new storage system that meets the needs of modern media workloads," said Paul Bibaud, VP of Sales and Product Management at Pogo Linux. "Thanks to our relationship with syGlass, we're able to showcase this product to attendees for the first time and explain how the OSNEXUS and Pogo solution is the right combination of features for their video and audio needs."
OSNEXUS QuantaStor storage grid technology offers fast performance and high-capacity, ideal for addressing high-definition content streaming and active archiving, as well as digital asset management, high-speed editing, transcoding and rendering. QuantaStor enables IT organizations to deploy both scale-out and scale-up NAS storage cluster designs, providing the necessary tools to match the performance requirements and hardware design goals for media workflows.
Pogo Linux is the ideal partner to help you take full advantage of these great new technologies. Talk to an engineer at Pogo and find out how a StorageDirector Q with OSNEXUS QuantaStor can redefine your media storage architecture.