In time for the holidays – New Intel Xeon SP Servers
Posted on November 11, 2017 by admin

November is here, already! As some of the guys here at Pogo Linux work on their mustaches, we are doubling down on our commitment to rapidly deliver the perfect custom solution to each customer. We realize the importance of meeting those budgetary deadlines at the end of the year. We are your team of experts, working tirelessly to ensure your IT infrastructure is ready for the challenges coming up in 2018.
Movin' on up
We have just relocated Pogo headquarters to a new state-of-the-art facility designed to optimize the efficiency of our production, support, and R&D departments. Our efforts are already paying dividends. Order fulfillment times are shorter than ever, as are the lives of support tickets in our system. If that wasn't enough, our R&D engineers are able to qualify new hardware and software more rapidly then ever before. The end result? We bring our products to the market sooner, and fulfill your orders more quickly. Equally importantly, our famously responsive support department has become even more efficient, cutting downtime to the absolute minimum.
Rounding out the Intel Xeon SP product line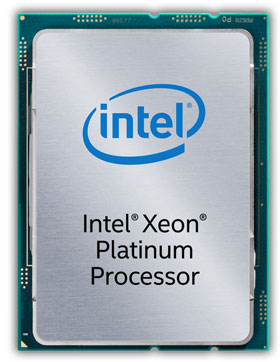 A few months back, we introduced Intel's latest data center CPU line, the Intel Xeon SP Product Family™. We unveiled several new high-end servers, featuring the top-of-the-line Intel Xeon SP Platinum™ series CPU. Though, they have been very well received, not every workload requires a system with 28 compute cores!
We have begun augmenting our selection of Intel Xeon SP based systems with a well balanced offering of new systems. We'll be introducing several more over the next few weeks. Here are this week's featured systems.
Iris 2291 T – 2U Dual Xeon SP Powerhouse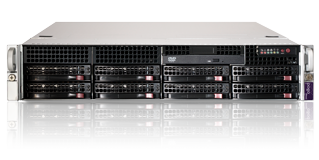 Looking for lots of processing power and a solid feature set without breaking the bank?  The Iris 2291 T features dual Intel Xeon SP processors, 8x hot-swap SAS or SATA drive bays, redundant power, and 10GBaseT.
Iris 2190 – Versatile Single Intel Xeon SP Server
Do you like the specs of the Iris 2291 T, but don't need the doubled processing power of dual Xeon SP processors? The 2190 is your best bet. It runs a single Xeon SP CPU, with the same 8x hot-swap drive bays, 10G Ethernet, and redundant power supply.
Iris 1191 – Versatile Xeon-Based 1U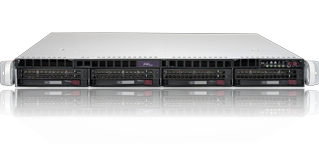 See the entire line of new Pogo Linux Iris Servers featuring the Intel Xeon Processor Scalable Family at:
https://www.pogolinux.com/products/categories/servers
---
To learn about how Pogo can help you tackle the technological challenges your organization is facing, please call us at 888-828-POGO, or email sales@pogolinux.com.