NextentaStor 4 Is Here
Posted on April 4, 2014 by Pogo Storage

NexentaStor 4 is Available Now
We at Pogo are very pleased to announce that NexentaStor 4 is available today, ready for inclusion on your next Pogo StorageDirector storage solution.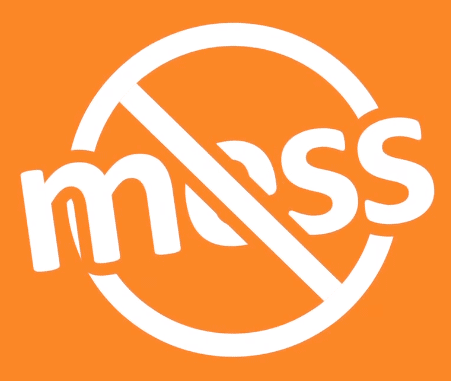 Our partners over at Nexenta are rather passionate about redefining the way enterprises store and retrieve their data. Representing another big step away from expensive traditional closed storage systems, Nexenta continues their ongoing mission to lower TCO for scalable enterprise storage. They've been hard at work implementing a long list of features and improvements to their industry-leading Software Defined Storage solution. No more M.E.S.S. (Massively Expensive Storage Solutions)!
A Large List of Significant Enhancements
Enterprise storage requirements are becoming more stringent every day. Nexenta has risen to the challenge, delivering greater performance, reliability, and scalability. Here are just a few of the enhancements Nexenta has realized in NexentaStor 4.0:
Migration to the Illumos Kernel
As Sun's support of OpenSolaris started to decline, the open source community created Illumos, a fork of OpenSolaris. As of version 4, NexentaStor has moved to the Illumos kernel. This aligns Nexenta with the active Illumos community, allowing them to both provide and receive enhancements to the core operating system.
Faster Cluster Failover Times
In this release, Nexenta has reduced High Availability Cluster failover times by more than 50%, bringing about much higher levels of availability.
Improved Handling of Faulty Devices
The redesigned Fault Management Architecture in NexentaStor 4 allows I/O operations to continue despite any issues with non performing storage media. Rather than run until the failure of a drive, NexentaStor will proactively remove the malfunctioning component from active service.
Improved Support for Large Memory Configurations
Starting with version 4.0, NexentaStor now supports up to 512GB of DRAM cache per head in a cluster, offering significantly greater performance. Legacy hardware vendors such as EMC and NetApp typically offer a maximum of only 256GB of cache.
Improved Inline Data Reduction
NexentaStor 4.0 includes a new data compression algorithm (called LZ4), which allows for greater compression rates and lower CPU utilization.
Support for Microsoft SMB 2.1 and Server Cluster Shared Volumes
Support for the Server Message Block 2.1 protocol is now included, along with a number of enhancements to the support for Windows Cluster Shared Volumes. This greatly simplifies management of NexentaStor in Windows-based network environments.
Fully Redesigned Auto-Sync Replication Facility
Auto-sync is now supported between HA clusters, as well as between mixed HA and non HA setups. Services are now easier to set up, and more robust. Network utilization has been decreased while management is easier than ever.
Pogo Will Help You Upgrade
With so many great enhancements now available in NexentaStor 4, we understand that you may be excited about upgrading as soon as possible. While it was possible to do an upgrade installation of older versions of NexentaStor, it is not possible with 4. Since version 4.0 runs on a completely new operating system, it is necessary to do a completely new installation and reconfiguration from the ground up. Before upgrading, we encourage you to contact Pogo's Support department at support@pogolinux.com. Pogo Support will assess your unique configuration and help you determine the best course of action for upgrading to NexentaStor 4.0. With that said, please be patient if you don't get an immediate response. We anticipate very strong demand for this important upgrade. We will get back to you as soon we possibly can!
Certified for 4
Pogo's partnership with Nexenta has enabled our engineers to very closely follow the development of this software defined storage solution. This puts us in the unique position of being the authority on the implementation of this fantastic new SDS platform. This significant upgrade is available today on the entire line of Nexenta certified StorageDirector Z Series storage solutions. You can be confident that when you purchase a StorageDirector Z Series with NexentaStor 4, you have invested your storage budget wisely.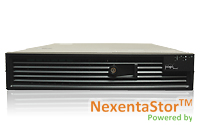 Read the official NexentaStor 4 Release Notes to find out more about the new features in NexentaStor 4.