Server Performance Redefined with Intel Xeon Servers with 2nd Gen Scalable Processors
Posted on August 8, 2019 by rawee.k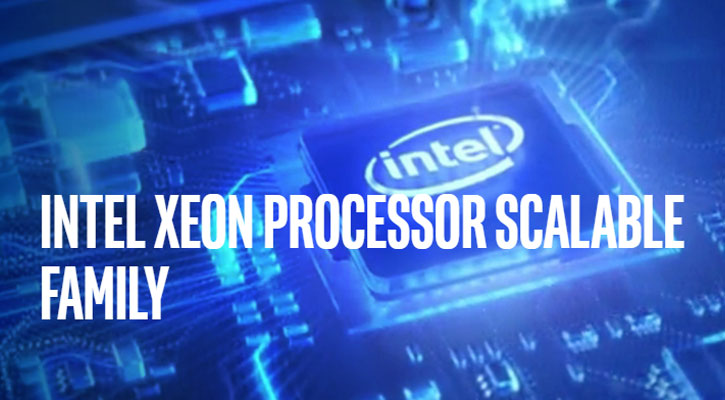 In the not too distant past, increasing server performance in your data center simply meant buying the fastest available processor your IT budget allowed. But those days of excess off-the-shelf hardware are over.
In today's modern world of hybrid clouds and data lakes, improving server performance means having customized computing for private clouds, or optimized performance for data centers. With the explosion of data lakes driving all-new business models, IT needs have dramatically evolved the past several years.
So, whether you're contemplating a server refresh of your data center, or trying to take advantage of 'the Great Server Memory Crash of 2019', the timing of the newest Intel server processors couldn't be better.
Now Available: Intel Processors Xeon Scalable Family ("Cascade Lake-SP")
To address next-gen business application and data center workloads, you need the customized and optimized server performance that only come from the 2 Generation Intel Xeon Scalable Processor Family. Code-named "Cascade Lake SP", the newest Intel processors highlight server technologies that allow you to custom-tailor your server's computing to meet specific emerging workloads. Artificial Intelligence (AI), real-time analytics, autonomous driving, HPC, as well as mission-critical data center workloads like hybrid clouds, virtualization and transactional workloads can enjoy massive performance boosts with these new processors.
Now available on our Intrepid rack mount servers and storage systems, the new Intel Xeon Scalable Processor Family highlights several key improvements in architecture and performance.
Intel Server Processors with Customized Performance for Cloud Computing
Intel® Speed Select Technology (Intel® SST) – Ideal for cloud deployments, Intel SST allows more granular control over CPU performance. With Intel SST, you can enable throughput and per-core performance configurations by allowing the prioritization of performance for certain workloads running on specific cores by sacrificing the performance of other cores.
Intel's power management technology allows you to better optimize resources through re-assignment by allowing a system to reconfigure the CPU to use a lower core-count and higher clock frequency, only with a simple reboot. With Intel SST, a single Iris Xeon server can meet a huge variety of challenges. Matching the CPU to your workload and allocating (or improving) server performance optimizes your total cost of ownership.
Xeon Processors with Optimized Performance for Data Centers
Intel® Optane DC Persistent Memory – With new business models driving an explosion of transactional demands in the data center, memory-constrained workloads are getting further away from the processor. Intel's newest server technology provides a tier between DRAM and storage to help accelerate in-memory relational databases, transactional databases and virtualization. Designed for hybrid clouds, Infrastructure-as-a-Service (IaaS), and virtual machine density, Intel Optane DC persistent memory cuts latency by moving more of the workload closer to the processor.
In addition, alongside the customized server performance improvements, updated Iris servers product line equipped with the new Intel processors provide enhanced features focused on delivering more performance, better energy efficiency and lower power consumption than previous rack mount servers and storage systems.
Intel Xeon Servers: Ask the Experts
At Pogo it is our goal to help you maximize your IT budget throughout the duty cycle of your existing infrastructure. We hope you've come away with a few new ideas on how to make the most of your investment. However, if you have questions, please contact a Pogo sales engineer. We are always here to assist you.

---
To learn about how Pogo can help you tackle the technological challenges your organization is facing, please call us at 888-828-POGO, or email sales@www.pogolinux.com.