Pogo partners with SanDisk at HostingCon – Pogo SSD Week
Posted on June 6, 2014 by admin

Pogo SSD Week continues as HostingCon kicked off yesterday. If you can be in Miami Beach today, you have a great opportunity to see just how transformational SSD technology really is. Pogo is demonstrating our new Iris XF line of SSD-based storage servers at HostingCon. We're in booth #237 with our partner SanDisk.
About the Iris XF Demo System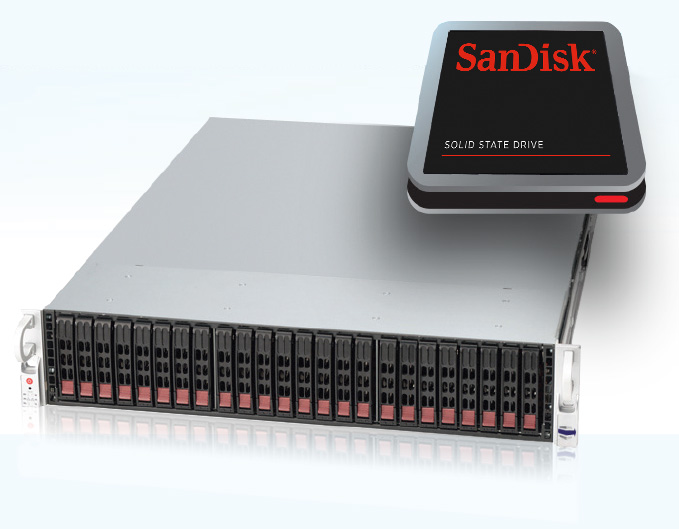 Solid State Drives are perfect for many environments, including virtualization, online transaction processing, databases, and application serving. However, each environment has a different performance requirement, read/write profile, and budget constraint. The Iris XF line of servers is designed to use a variety of drives from the SanDisk line-up, allowing customers to get a system custom-tailored to their specific workload, without over- or under-buying.
Celebrate #PogoSSDweek by visiting PogoLinux.com to read more and configure your own SSD Server.