Pogo SSD Week – See the new video
Posted on June 6, 2014 by admin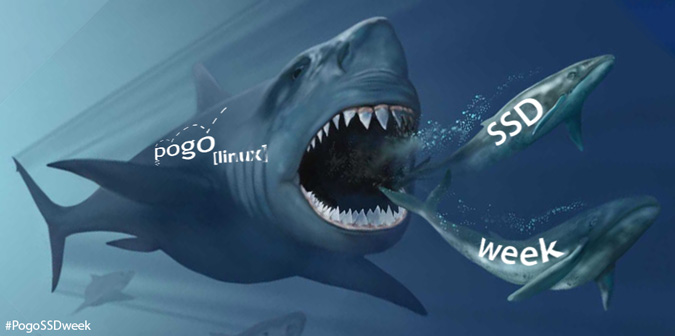 Pogo Linux begins "Pogo SSD Week" with 'A Brief History of Solid State Drives,' detailing the modern history of SSDs
Welcome to Pogo SSD Week!  In honor of the recent launch of our Iris XF Servers, all featuring solid state drives, we have decided to devote the entire week to SSDs.  And what better way to start the week off than with a little history about where all this high speed NAND based madness began!  Solid State Drives were not always the fast, stable storage medium they are today.  There was a long and somewhat painful evolution leading up to the speed and performance available in modern-day SSDs.
Pushing our recall to the max, we put together a brief video documenting this evolution. Please enjoy — pass it along to your storage-hungry friends, too!
More about the Iris XF
Solid State Drives are perfect for many environments, including virtualization, online transaction processing, databases, and application serving. However, each environment has a different performance requirement, read/write profile, and budget constraint. The Iris XF line of servers is designed to use a variety of drives from the SanDisk line-up, allowing customers to get a system custom-tailored to their specific workload, without over- or under-buying.
Celebrate #PogoSSDweek by visiting PogoLinux.com to read more and configure your own SSD Server.