All Aboard the NVM Express
Posted on April 4, 2018 by Rachel B

Flash memory technology continues to evolve. We are transitioning away from spinning platters, as we move toward an all-flash future. It has been apparent for some time that solid state storage devices have been bottlenecked by the interface through which they connect to the rest of the system. Interfaces such as SCSI, SATA, and SAS have been terrific for spinning platters, but flash storage really needed a better, faster interface. All aboard the NVM Express!
NVMe Defined
"NVM Express is an open collection of standards and information to fully expose the benefits of non-volatile memory in all types of computing environments from mobile to data center. NVMe is designed from the ground up to deliver high bandwidth and low latency storage access for current and future NVM technologies."  –nvmexpress.org
Accelerate Your Network Storage
We offer a well rounded selection of NVMe based servers, all with the the Intel Xeon SP Product Family™ and a dense complement of NVMe Solid State Drives. Have a look at all of our offerings at www.pogolinux.com. Here are a few of our most popular NVMe systems:
Iris NV1220 – Maximum Density / Minimum Footprint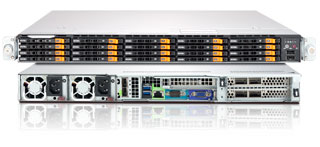 At first glance, you can see that the Iris NV1220 means business. A whopping 20 NVMe SSDs are shoehorned into a diminutive 1U rack chassis. As if that weren't enough, it also sports a pair of the latest and greatest Intel Xeon SP processors. Top it off with 1600 watts of redundant power and dual-port 10G Ethernet.
Iris NV2225 – Efficient, Cool, Expansive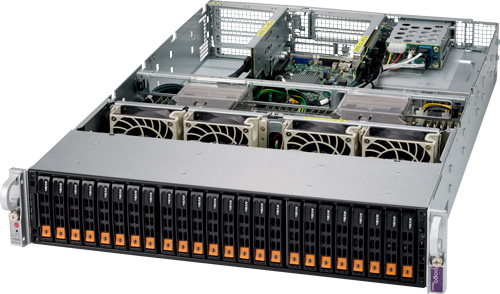 Need even more superfast storage on your network? The NV2225 boasts 24 2.5″ NVMe drive bays, along with dual Intel Xeon SP™ processors, and 1600 watts of high-efficiency redundant power, in a cool 2U form factor.
Iris NV1211 – Compact, Yet Massive

Limited on rack space? The Iris NV1211 delivers a pair of the latest Intel Xeon Processors, along with 10 x 2.5″ NVMe SSDs. Combine this with redundant and super-efficient power supplies, and you have a package that punches way above its weight class.

---
To learn about how Pogo can help you tackle the technological challenges your organization is facing, please call us at 888-828-POGO, or email sales@www.pogolinux.com.