Deeper Learning with GPUs!
Posted on May 5, 2018 by Rachel B

Back in the day, when someone mentioned artificial intelligence, images sprang to mind of either malevolent robots attacking the planet or laboratories full of gigantic machines with blinking lights on the front, surrounded by scientists in lab coats. Fast forward to today, and we find that AI is not just for sci-fi movies or secret government laboratories. AI and Deep Learning has found a home in every corner of academia and industry. We are able to find solutions to problems that once seemed impractical to take on, due to the sheer amount of data that needed to be analyzed. Thanks to the advent of the GPU, an astounding amount of mathematical processing power is now available to the mainstream.
Why GPU? / Why not CPU?
With CPU technology continuing to move forward at a healthy pace, one might ask why we need graphical processors to do the work of the CPU. It's all a matter of 'horses for courses.' CPUs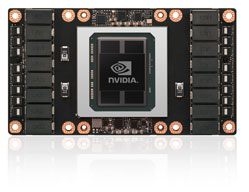 are terrific for performing a sequence of different calculations on a piece of data, while GPUs are ideal for performing one particular task on a huge array of data simultaneously. In practical terms, GPUs can analyze large groups of data in a much shorter time than CPUs alone. This advance in parallel processing has enabled monumental breakthroughs in a wide variety of endeavors across various disciplines, such as meteorology, medicine, music, and even self-driving cars.
Put GPUs to Work on Your Projects
We offer a well rounded selection of GPU servers, based on the NVIDIA Tesla architecture. Pick the system that's right for your workload. We have everything, from burly GPU workstations to a variety of rackmount GPU servers, running as many as 8 NVIDIA Tesla GPUs.
Iris 4290-8GPUT – Parallel Processing Powerhouse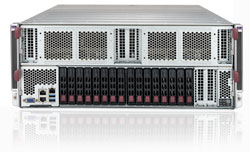 Boasting up to 8 NVIDIA Tesla GPUs in one server, the Iris 4290-8GPUT is a no-holds-barred powerhouse for deep learning.  This system is poised to take on the most data-intensive deep learning projects. In addition to the GPUs, it delivers a pair of the latest Intel Xeon SP™ CPUs, up to 1536 GB of memory, 16x SAS or SATA hard drives, and 2200 watts of redundant power.
Iris 1291-4GPU-TP – A Small Box for Large Projects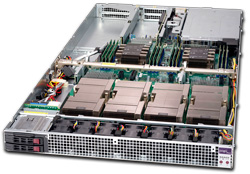 An impressive amount of parallel processing can be shoehorned into a 1U server. Behold the Iris 1291-4GPU-TP. As you can see in the photo, not only are there two Intel Xeon SP Processors, there are 4 NVIDIA Tesla P100 GPUs. It also sports a pair of the latest and greatest Intel Xeon SP processors. Top it off with 2000 watts of redundant power and dual-port 10G Ethernet.
Velocity D59PSC – Your Personal Supercomputer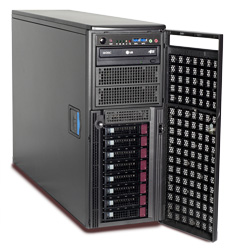 Who says you need a server for deep learning? You can have a supercomputer right there on your desk! The Velocity D59PSC puts a profound amount of processing power at your fingertips. Start off with  dual Intel Xeon SP processors, along with up to 1 TB of memory, an M.2 bootable SSD, a RAID of up to 8 hard drives, and dual-port 10G Ethernet. The coup de grace is up to 4x NVIDIA Tesla GPU cards.Configure yours now at www.pogolinux.com.

---
To learn about how Pogo can help you tackle the technological challenges your organization is facing, please call us at 888-828-POGO, or email sales@www.pogolinux.com.