OSNEXUS Certified All-Flash Storage
Posted on September 9, 2017 by Rachel B

We are pleased to announce that OSNEXUS has just granted their QuantaStor certification to the Pogo Linux J2240S storage server. This 2U 24 bay JBOD from HGST boasts 100% flash based storage thanks to the reliable performance of HGST SSDs. The J2240S is the no-compromise / maximum performance foundation for your QuantaStor SDS deployment.
Read the full press release on PRNewswire.
Built for Software Defined Storage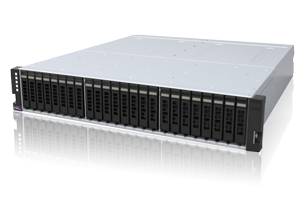 The newly certified Pogo Linux J2240S is a key element of next generation software-defined storage (SDS) systems. The Platform balances performance with capacity, delivering high IOPS, low latency at up to 184TB capacity. It also offers flexibility to improve compute-to-capacity ratio by decoupling available storage from CPU resources.
"HGST is excited to see OSNEXUS embrace the 2U24 all-flash storage platform by granting official certification for their QuantaStor SDS application. Their proven expertise in SDS makes Pogo Linux the preferred integrator for pairing HGST storage hardware with OSNEXUS QuantaStor software. A winning combination for pre-configured all-flash storage arrays."
-Martin Moody, HGST
Ready for Enterprise and Cloud
The Pogo Linux J2240S 2U24 Flash Storage Platform addresses the demanding storage needs of large enterprises and cloud service providers who require dense, shared flash storage.The Platform offers distinct features designed for today's data centers, such as:
• Enterprise-class high availability: hot swappable components including SSDs, I/O Modules, PSUs (integrated fans)
• Fully upgradeable: upgradeable firmware enables drive technology and capacity updates without impacting applications
• Support enterprise workloads including database, virtualization and scale-out configurations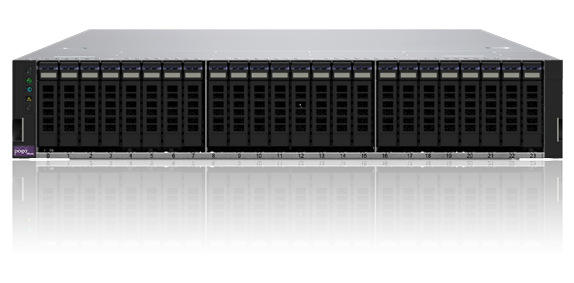 OSNEXUS QuantaStor SDS makes scaling up and scaling out an easy task, exceeding storage requirements of organizations large and small. HGST storage products have proven themselves to be affordable, reliable, and high-performance. Pogo Linux is the ideal partner to help you take full advantage of these great technologies. Talk to an engineer at Pogo Linux and find out how a Pogo Linux J2240S with OSNEXUS QuantaStor can redefine your storage architecture.

---
To learn about how Pogo can help you tackle the technological challenges your organization is facing, please call us at 888-828-POGO, or email sales@www.pogolinux.com.