Join us in Los Angeles for the OSSummit
Posted on September 9, 2017 by Rachel B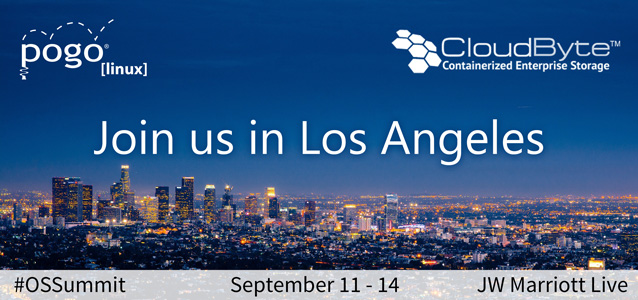 Next week, we are celebrating our partnership with CloudByte by sharing a booth with them at the Open Source Summit in Los Angeles. Stop by the booth and learn about Pogo Linux storage solutions running OpenEBS by CloudByte. Be sure to enter our drawing. We're giving away a 2 TB Solid State Drive to a lucky attendee!
Hyper-Converged Storage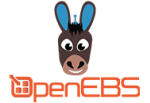 OpenEBS by CloudByte offers cloud native block storage for stateful applications. Highly scalable scale-out storage with per-volume metadata management is at the foundation of the design. Couple this with Pogo's proven expertise in software-defined-storage for a highly scalable and incredibly reliable storage solution.
The Open Source Summit takes place at the JW Marriot L.A. LIVE in downtown L.A. next Monday through Thursday (September 11 – 14). Click here for all the details. See you there!
---
To learn about how Pogo can help you tackle the technological challenges your organization is facing, please call us at 888-828-POGO, or email sales@www.pogolinux.com.