Pogo Returns to the GNU South
Posted on May 5, 2019 by Rachel B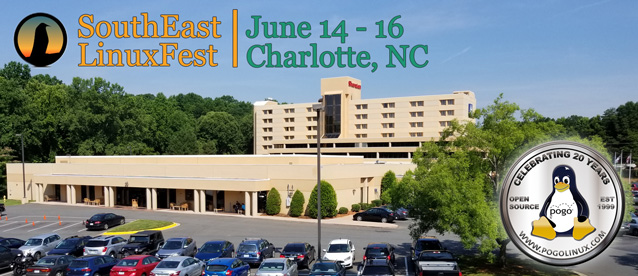 On June 14th, Pogo will return to North Carolina for SouthEast LinuxFest. Over the years this show has become an important part of our show calendar. Here's why.
What is it?
To quote liberally from the SouthEast LinuxFest website:
SouthEast LinuxFest is a community event for anyone who wants to learn more about Linux and Open Source Software. It is part educational conference and part social gathering. Like Linux itself, it is shared with attendees of all skill levels to communicate tips and ideas, and to benefit all who use Linux and Open Source Software.  SELF is the place to learn, to make new friends, to network with new business partners, and most importantly, to have fun!
Why does Pogo fly all the way across the country for a community event?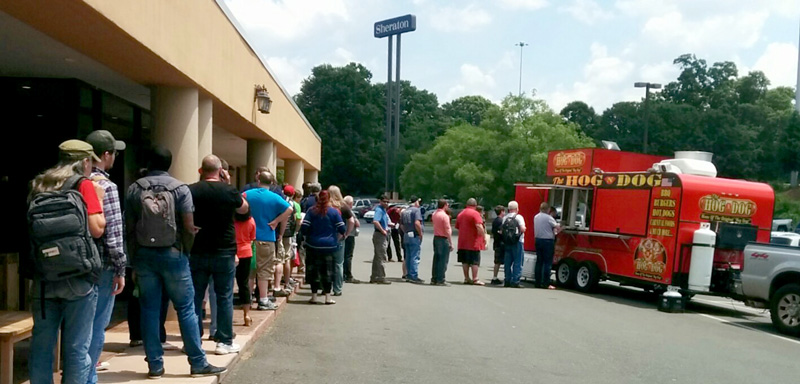 At Pogo, one of our core tenets is to support the FOSS community. This company was built on a foundation of freedom and innovation through open source software, and we take an active role in promoting these ideals. We fly all the way from the northwest to the southeast to participate because this is a well run conference with knowledgeable speakers, enthusiastic attendees, and a compelling schedule of activities. And we love good BBQ, which is plentiful in Charlotte!
Will I learn anything?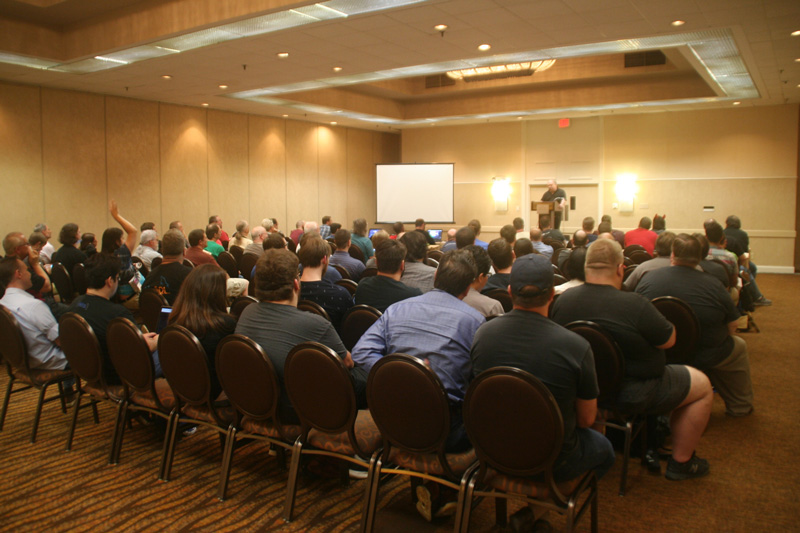 SELF consistently draws distinguished speakers from the Linux and Open Source community. They deliver information-packed talks about timely topics pertinent to everyone from neophytes to battle-hardened IT veterans. Here are but a few of the great info sessions from last year:
Rescuing Ancient Code
FOSS Governance: The Good, The Bad, and The Ugly
Using a Raspberry Pi to Automate our Brewery
Linux is the Wild West, and Let it Be That Way!
AI: The Future Needs Open Source
Mine Crypto On Hardware You Already Own
Professional Video Entirely on Linux
Copyright, Open Source, the Free Market, and the History of MySQL
What is Pogo bringing to the table?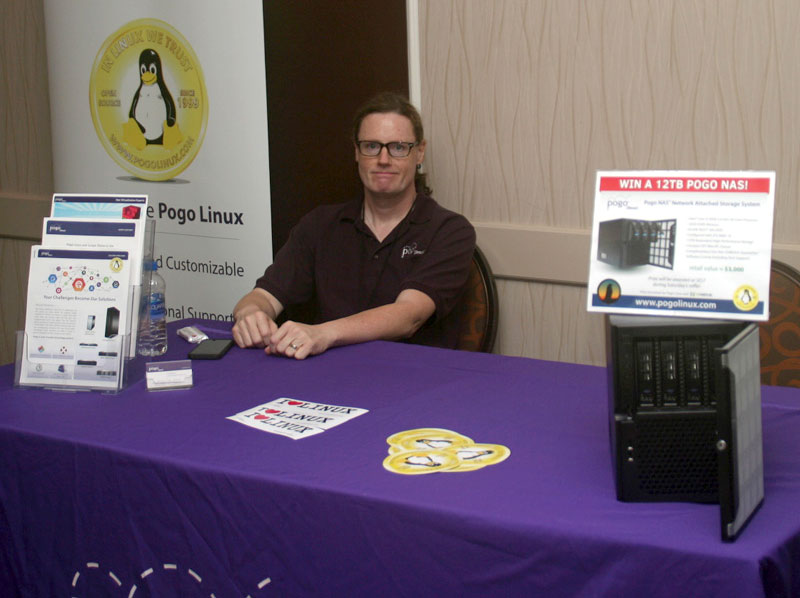 One of our favorite activities at SELF is the raffle. We bring a nice prize every year, to make sure the organizers sell plenty of raffle tickets. Last year, we donated a 12TB desktop NAS system, with a full one-year license for QuantaStor by OSNEXUS. This year, we will bring another NAS, but this time with 20TB of redundant storage! Buy lots of tickets.
When and where is it exactly?
SouthEast LinuxFest
June 14-16, 2019
Sheraton Charlotte Airport Hotel
3315 Scott Futrell Drive Charlotte, North Carolina 28208
SELF has established a group rate for rooms at the Sheraton, starting at $112 per night. Move quickly, as they will surely sell out! If you're not coming in from out of town, there is plenty of free parking available right there at the Sheraton.
See you there
See you next month in Charlotte. Stop by our table to see the Pogo NAS raffle prize and grab an "I ❤ LINUX" bumper sticker. We might even have a few other surprises, too. Stay tuned!

*Photos courtesy of Eugene Mah, via CC license.
---
To learn about how Pogo can help you tackle the technological challenges your organization is facing, please call us at 888-828-POGO, or email sales@www.pogolinux.com.