Server Refresh 2019 – 5 Reasons to Upgrade Now
Posted on May 5, 2019 by rawee.k

If you've got a few server refresh cycles under your belt, you already know that even the best quality hardware has a limited duty life. Contrary to popular belief, not all workloads are moving to the cloud, especially the ones that are high cost for server compute workloads by mainstream hyperscale providers.
So, whether you want to replace hardware to take advantage of new server technologies or the 30% price drop in server memory, here are several reasons why now is a great time for a server refresh.
Technology Budgets Have Increased in 2019
The need to upgrade outdated IT infrastructure to address all-new revenue opportunities is cited as the biggest driver of IT budget increases in 2019.
Recent technologies, such as predictive analytics and data-driven AI applications, have become too costly (or restrictive, in the case of public clouds) to serve on the cloud providers, such as Amazon AWS, Microsoft Azure, Google Cloud, or legacy systems. This has led businesses to loosen up technology budgets to keep their in-house server infrastructure competitive.
According to the analyst firm IDC, neglecting to upgrade an organization's on premise server infrastructure can cost IT organizations up to 39% of peak performance. IDC also found that it adds up to 40% in application management costs and up to 148% in server administration costs.
But First, What Happens If You Don't Refresh
If you're dealing with aging infrastructure today, you certainly won't be able to meet the business objectives of tomorrow's workloads. Before we cover all the reasons why you should refresh your server hardware in 2019, let's first quickly cover all the reasons if you don't. First of all, you would experience (or are already experiencing):
Decreases in Server Performance
Increases in Unplanned Downtime
Increases in Support Cost for Server Maintenance
Increases in Support Time to Perform Server Diagnostics & Optimization
Additional Risk from Expired (or Soon-to-Expire) Warranties
Ultimately, the prolonged use of legacy systems will result in slow performance, unexpected maintenance costs, and increased support costs, which may prevent you from reaching business objectives.
So, You've Decided to Do a Server Refresh
The ability to do even more with your IT budget couldn't be more applicable than in 2019. Improvements in server compute and storage technologies, along with the current supply chain issues in memory means the timing is just right for a hardware upgrade. So, whether you're looking to replace your entire hardware infrastructure or acquire new servers for an upcoming project, here are:
The Top 5 Reasons for a Data Center Server Refresh in 2019
Take Advantage of New Server Processor Technologies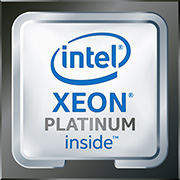 Since 2017, we have seen a tremendous amount of groundbreaking innovation from both market leader Intel® and rival AMD®. Each chipset maker's newest offerings bring a slew of performance optimization and efficiency features just in time for a server refresh that delivers lower TCO and higher-performance. Codenamed Cascade Lake, Intel's new Second Generation Xeon Scalable Processor Family deliver improved performance benefits specific to server virtualization, analytics processing and AI-specific feature sets.
At the same time, AMD has released its high-performance EPYC processor for the data center. Built on it's Zen architecture, AMD's EPYC processor delivers fast, responsive, and secure processing power, enabling IT departments to deploy bare metal, virtualized, or cloud-based workloads.
Improved Performance from NVMe SSDs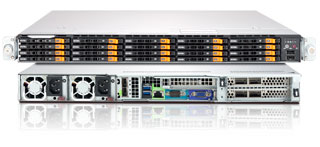 Not to be outdone, NVMe (Non-Volatile Memory express) has seen dramatic improvements since their enterprise-grade adoption in the data center in the mid 2010's. These all-flash solid-state drives deliver high data-volume throughput computing, including database OLTP workloads and predictive analytics or AI applications. Applications such as these will benefit tremendously from next-gen NVMe drives from Western Digital, Micron and others.
Have object storage needs?  CEPH workloads work great with NVMe as well, such as those performed by the OSNEXUS QuantaStor software-defined storage platform. Plus, this year's NVMe drives have larger storage capacity than before. The WD Black NVMe SSD are now available with up to 1TB – making 2019 the year to upgrade to an NVMe software-defined storage deployment.
Memory Prices Have Dropped 30% in 2019
If you haven't checked server memory prices lately, prices have decreased by up to 30% since January 2019. With memory prices falling to their lowest points since 2011, now would be a great time to refresh your IT department's legacy systems. Get more DRAM for your IT budget with the ability to address high data-throughput performance and improve server operations for business-essential applications or R&D projects.
Better Address the Demanding Workloads of Today
With these new business demands digging at IT, the server refresh cycle has been shortened when compared with previous years. From improved server operations to better managed hardware resources, new server technologies will allow your IT department to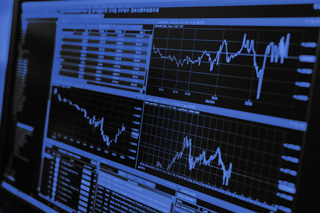 keep pace with modern business opportunities and demanding new technologies, such as predictive analytics, artificial intelligence or machine learning.
The widespread combination of new server processor technologies, advancements in RAM, memory capacity increases, and better storage technology means that even a single new server is much better suited for modern workloads than legacy hardware.
Lower Your TCO While Decreasing Downtime
As every good IT manager knows, new hardware means less downtime and a lower cost of overall ownership in maintenance and support cost.  The ability to process more requests, while using less hardware, will greatly expand the capabilities of your data center and add new value. Additionally, you'll get a brand new server warranty, adding valuable peace of mind just in time for all these new compute projects. 
As you can see, now is a uniquely opportune time to maximize the performance of your IT budget. Check out our comprehensive product line at www.pogolinux.com, then email or give us a call (at 888-828-7646) and talk to one of our incredibly knowledgeable sales engineers about which upgrades will be of most benefit to you.
Ask the Experts
At Pogo it is our goal to help you maximize your IT budget throughout the duty cycle of your existing infrastructure. We hope you've come away with a few new ideas on how to make the most of your investment. However, if you have questions, please contact a Pogo sales engineer. We are always here to assist you.

---
To learn about how Pogo can help you tackle the technological challenges your organization is facing, please call us at 888-828-POGO, or email sales@www.pogolinux.com.