Modernize your data center with Nutanix hyperconverged infrastructure
Embrace the power of cloud with the leading hyperconverged infrastructure solution to move faster, and free yourself from the complexity and cost of legacy IT.
AGILE INFRASTRUCTURE
INTELLIGENT OPERATIONS
FINANCIAL FLEXIBILITY
Building a Private Cloud


Guided Demo

Take a hands-on, guided tour to build and manage your own Nutanix private cloud architecture with all the benefits of a public cloud. Each module is designed for the end-user to experience the agility, performance and security of industry-leading cloud solutions that bring you beyond HCI.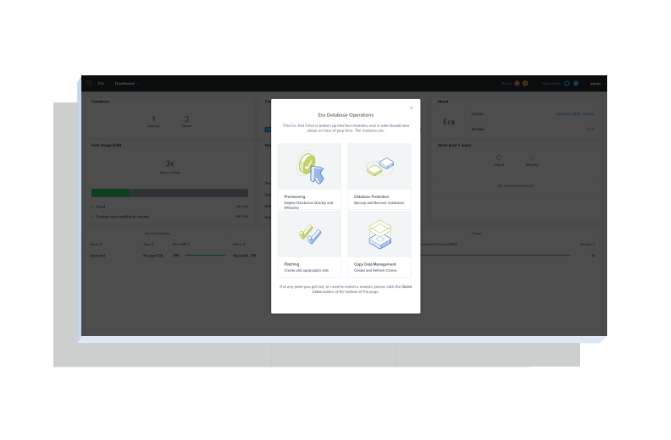 Let's Get Started:


Schedule an On-Demand Test Drive

Interested in trying out Nutanix? Sign-up to receive a test drive and access your own test cluster remotely. In just a few clicks, spin up a cluster within minutes in the cloud that can be access through any browser.

Need a customized walk-thru and deep-dive on Nutanix? Schedule a personalized demo with a solution consultant and see how Nutanix HCI can transform your business.
As the pace of digital transformation accelerates, learn how Pogo Linux hyperconverged infrastructure (HCI) solutions powered by Nutanix can put IT departments in position to better support business objectives.