We've Partnered with Cloudian to Deliver Capacity-Intensive On-Premises Object Storage
Posted on July 7, 2020 by rawee.k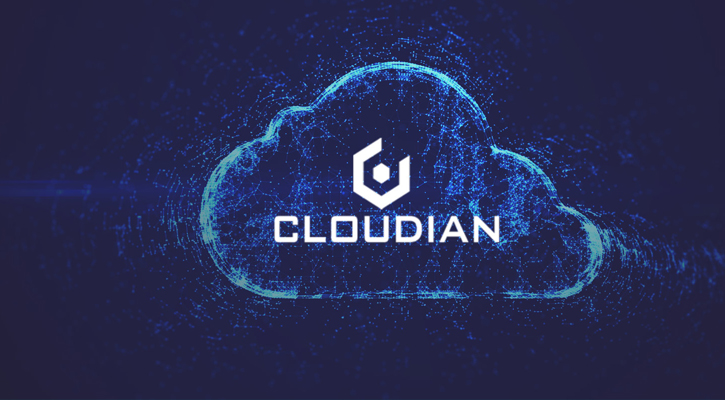 From small business to the enterprise, object storage is disrupting the fundamental strategy for how modern IT departments handle the explosion of unstructured data, including large data sets, multimedia files, backup and log files, or data archives. We've been posting about object storage technology benefits, including limitless scalability, geo-distribution or seamless hybrid cloud integration.
It's 2020 and the on-premise cloud storage offerings have finally caught up to the public cloud offerings, which is why we are pleased to make the announcement that we've partnered with Cloudian, the leading software-defined object storage provider to help our customers reclaim expensive Tier 1 storage, or repatriate data from public clouds. From handling unstructured data on public cloud back to on-premises unstructured data, this partnership will enable storage managers to deploy Cloudian Hyperstore as a low-cost secondary storage tier with limitless scalability, seamless cloud integration and data flexibility.
Object storage enables IT professionals to leverage hybrid cloud approaches to deploy all new data strategies to optimize your storage economics for data protection and recovery – without making changes to their existing IT infrastructure. Deploy high-performance, capacity-intensive data storage to consolidate file and object data into a single repository on-premises, scale-out object storage solutions.
Re-imagine storage economics by leveraging storage tiering with hybrid cloud strategies. Compared with a traditional NAS/SAN solution, Cloudian Hyperstore's object storage platform built on standardized hardware is 70% less costly – dramatically reducing your storage infrastructure's TCO.
Together, Pogo Linux and Cloudian will enable your organization to deploy all new data strategies without making changes to your existing infrastructure!
RECLAIM PRIMARY STORAGE
Extend primary storage instead of over-provisioning Tier 1 or public cloud capacity. Cloudian Hyperstore identifies what data is hot vs. what's inactive, or gone cold to be archived, replicated, or migrated to a secondary storage tier with zero impact on data access.
LIMITLESS SCALABILITY
Handle petabytes and beyond by simply adding more Cloudian Hyperstore nodes as needed. Scale without limits or dedicating storage infrastructure with a single, capacity-intensive storage pool.
FULLY-AWS S3 COMPLIANT
Easily communicate via the Amazon S3 API – the defacto standard for cloud storage – with an S3-compatible solution to easily move data between environments, or deploy common tools and applications.
HYBRID & MULTI-CLOUD COMPATIBLE
Administer one set of data management tools and APIs in a single environment. Manage public and private storage pools in a hybrid cloud, or merge clouds from multiple vendors (AWS S3, Google Cloud, Microsoft Azure or private cloud) as one.
TRUSTED STORAGE SOLUTIONS
Combine Cloudian's proven, enterprise storage platform – trusted by 300+ customers with hundreds of petabytes under management – with Pogo Linux' decade of experience deploying software-defined storage solutions.
Choosing the Right Object Storage Solution
If learning more about how object storage technologies can reduce cost by up to 70% when compared with traditional SAN/NAS solutions or AWS public clouds, schedule a time to speak or give us a call at (888) 828-7646. We've helped businesses of all sizes deploy S3-compatible object storage solutions to simply their storage infrastructure.