Why You Should Deploy On-Premises Object Storage
Posted on June 6, 2020 by rawee.k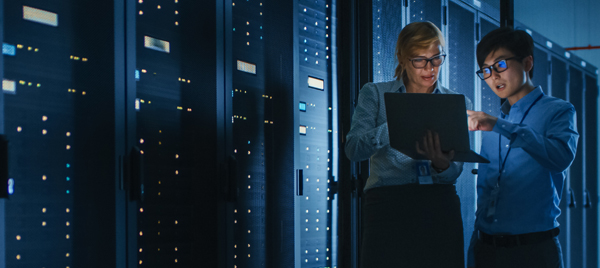 Like most IT departments, you've probably experienced probably another year of expanding data growth in your data center, which means the need for a scalable and cost-effective approach to data life cycle management and data protection has never been greater. And in the new digital economy, we've all read stories about the explosion in 40-50% increase in unstructured data year-over-year in the form of business system logs and digital media files (images, videos, audio). Which begs the question: where do you put it all, where it can still be accessible?
Managing unstructured data growth has become increasingly complex due to legacy architecture and outdated hardware and software solutions. Not everything needs to be backed up and available in the cloud on AWS, Azure or Google Cloud. Ability to manage this burgeoning resource and ensure its performance, availability, scalability and recoverability requirements in the face of outages is critical to the success of modern business products and services.
Traditional Disk and Tape Methods Have Become Costly & Time-Consuming
Modern data centers need the flexibility to backup and access the same data based on tasks.  As a result, traditional storage methods of disk- and tape-backup to deal with the unstructured data created by modern line-of-business applications and next-gen data analytics tools is both cost prohibitive and time-consuming.
While proprietary disk-based appliances used as backup targets for data protection might be great for speed, as unstructured data grows it starts to become quite expensive. At the same time, traditional tape backups is a more cost-effective medium, the reliability challenges begin when you need to move unstructured data back out in the long-term for recovery tasks.
The answer is object storage: Object storage solves these problems with the flexibility of disk-based appliances at the cost of tape drives.
Object Storage is the Next NFS
While block storage has many uses within enterprises, but object storage is best equipped to handle the explosive growth of unstructured data. Object storage lets you access large blobs of information and really get at them with simple protocols, such as GET and PUT, with the ability to scale to millions, sometimes billions, or even larger amounts of objects. As a result, object storage can be deployed for anything that involves unstructured data, from multi-media audio and video files in media & entertainment, to system log files.
Most users who have heard about object storage are aware of its limitlessly scalable it's very cost effective. In addition, object storage is built on industry-standard commodity hardware vs. other enterprise storage solutions, which makes it easy to 'pay as you go'. The ability to add into the cluster by into many petabytes and with performance scales.
Performance – Performs best with large content and high stream throughput
Geography – Data can be stored across multiple regions
Scalability – Ability to scale infinitely – up to petabytes and beyond.
Meta Data – Object Storage has metadata that you can leverage for all sorts of really cool things: governance and the analytics and some really smart driven policies
Data Durability – Erasure Coding (raid across nodes)
Object Storage is Built for the Cloud & the Enterprise
The on-premise world has caught up with the public cloud as it now features consumption-based business models, elasticity from software-defined storage, and support for agile development in IT projects, such as containers and virtual machines. As a result, more 80% of IT leaders have made the decision to repatriate cloud data back on-premise with object storage as a hybrid strategy to reduce public cloud costs beyond backup targets.
Choosing the Right Object Storage Solution
If learning more about how object storage technologies can reduce cost by up to 70% when compared with traditional SAN/NAS solutions or AWS public clouds, schedule a time to speak or give us a call at (888) 828-7646. We've helped businesses of all sizes deploy S3-compatible object storage solutions to simply their storage infrastructure.