Server Solutions: 2nd Gen Intel Xeon Processor Cascade Lake Refresh Overview
Posted on June 6, 2020 by rawee.k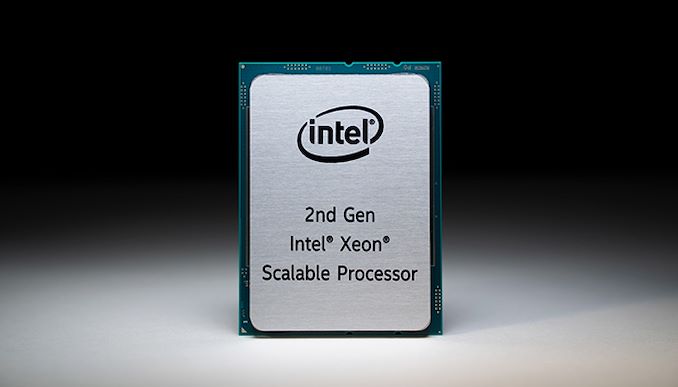 As we approach the mid-point of a tumultuous 2020, competition between Intel and AMD in the data center is starting to heat up. Despite the economic impact on business and technology and supply chain disruption from COVID-19, demand for server computing is growing, and Intel is looking to fend off AMD by pushing forward on an interim product refresh of  its 14nm architecture to buy itself some time on the development of its 10nm next-generation Ice Lake Xeon series.
Building off the momentum of last year's 2nd gen Intel Xeon Scalable Processors launch, the company has released a 'performance' and 'performance-for-value' focused CPU refresh with increased core counts, higher clock speeds, in some cases but also more aggressive pricing, across the board. The 18 new Xeon Gold, Silver and Bronze CPU additions will be added to the 2nd generation Intel Xeon Cascade Lake Refresh (R) product-lineup to go up against AMD EPYC 7002 Series processors.
Intel Xeon vs. AMD EPYC vs. Intel Xeon Cascade Lake R
Intel's cost-cutting shift shouldn't come as a surprise to IT professionals following the data center space. As workloads at the edge, cloud computing and artificial intelligence and machine learning workloads grow, market-leader Intel has needed to play more defensively against their data center semi-conductor adversary. In fall 2017, AMD first began chipping at Intel's market share with the release of their first-generation EPYC server processor, the company's return to the data center with a meaningful HPC offering in years. Last August, several months following the Cascade Lake spring launch, AMD followed up with the 7nm EPYC 7002 Series processors that feature the highest-core density available in a x86 server CPU.
And while both CPU's have their own strengths in the battle for the data center, Intel's refreshed Cascade Lake R-based CPU product-line are designed to meet growing data center demands for enhanced performance and faster processing for hyper-converged and virtualization, predictive data analytics.
While Intel hasn't officially cut prices, the refreshed Intel Xeon Cascade Lake R processors come in at the same price as their direct predecessor (e.g. the new Gold 6242R has a list price of $2,529, the same as the existing Gold 6242). With increased core counts and clockspeeds across the board, from a fixed performance perspective, the new SKUs are a de-facto price cut because, for the same price, you're getting more cores, more cycles, and more cache.

Why You Should Care
The new Cascade Lake R (Cascade Lake Scalable Performance Refresh) are manufactured on an enhanced 14 nm process, and offer up to 1.36x higher performance and up to 1.42x higher performance-per-dollar compared to earlier parts.
Cascade Lake R-based CPU build on the momentum of Intel's by delivering customers enhanced performance and continues value. Users can choose from 1 to 8 sockets with 8 to 56 cores per socket and up to 4.5TB memory for workloads optimized for networking, cloud computing, high-frequency or low-power consumption to deliver:
Real world performance for leading workloads – Unique capabilities to improve performance and TCO.
The most robust solution ecosystem – End-to-end breadth of server computing choice and and flexibility
A strategic foundation for the future – Built-in agility for AI, 5G, edge, exascale and many others
This type of breakthrough processor frequencies for High Performance Usages for Financial Services (High-frequency trading), HPC, CDN/Media Streaming, Edge/IoT, Cloud Gaming, Virtualization Performance)
For users still running the 2-socket E5 2006 Skylake Processors (2015), they will experience 36% more performance, 42% more performance-for-value, as well as higher base frequency (3.9GHz) and turbo frequency (4.5GHz) options.
Credit: ServeTheHome
More Cores, More Cycles, More Cache
Peak Frequencies for High-Performance Use Cases – Two new Intel® Xeon® Gold 6200 processors delivering up to 4.5 GHz Intel® Turbo Boost Technology, along with up to 3.9 GHz base frequency, with up to 33% more processor cache, offering customers breakthrough performance for frequency-fueled workloads.
Enhanced Performance for Mainstream Usage – New Intel® Xeon® Gold 6200R processors delivering built-in value through a combination of higher base and Intel® Turbo Boost Technology frequencies, in addition to increased processor cache, all at similar or lower recommended customer pricing.
Increased Value and Expanded Capability for Entry-level Workloads – New Intel® Xeon® Gold 6200U, Silver 4200R and Bronze 3200R processors delivering increased value for single-socket, entry, edge,networking and IoT usages.
Intel Xeon Cascade Lake R Servers
Following the launch of the new WD Ultrastar DC series NVMe SSDs with capacity sizes from 800GB to 20.72TB, Pogo Linux server users will experience low-latency and high-throughput for high-transaction AI and ML applications from fast, dense and efficient NVMe SSD storage. In both single- and dual-processor rackmount server configurations, data center leaders will be able to accelerate access to critical data – ideal for AI and ML workloads with read-intense workloads – from 96-Layer 3D NAND and up to 1.2M random read IOPS.
We'd be excited to take a deeper dive into how to architect low-latency and high-throughput with NVMe SSD storage at petabyte scale for AI & ML workloads. Schedule a time or give us a call at (888) 828-7646 to learn how we've helped businesses of all sizes with custom hardware configurations and exceptional technical support.