Cloudian Object Storage
Native AWS S3-compatible software-defined storage for large capacity data and applications.
LIMITLESS SCALABILITY
CLOUD-COMPATIBLE
S3 COMPLIANT
50+ INTEGRATIONS
Cloudian Integrations
Cloudian has partnered with the world's leading backup, devops, monitoring, storage companies and more to test, validate and support complete Object Storage solutions.

Rubrik
Cloudian and Rubrik meet RTO/RPO objectives with on-prem storage at less cost than public cloud.
Cloudian complements Rubrik with a fast, on-prem backup target. Scalable to any size, Cloudian storage systems let Rubrik backup customers store and protect backup data at less cost than public cloud. This disk-based system provides fast streaming throughput and immediate data access, to help meet the most stringent RTO/RPO objectives. For DR purposes, synch Cloudian to AWS, GCP, or Azure public clouds. Hybrid cloud management is built in, so there is no extra software to buy or manage.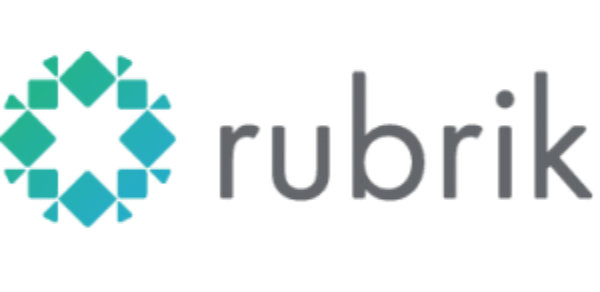 Commvault
Cloudian S3 Storage Hybrid Cloud Solution Simplifies Data Protection for on-prem data protection for Commvault.
Commvault integrates seamlessly with Cloudian HyperStore to provide a fast, on-premises, limitlessly-scalable backup target. This is essential to accelerate and achieve critical RTO and RPO SLAs. Instead of having to restore large datasets from the cloud, Cloudian's fast access is done in just minutes.
Pure Storage
Cloudian and Pure Storage together deliver simple, highly cost effective data protection for Pure All Flash Arrays.
Pure's CloudSnap feature creates data snapshots and stores them on Cloudian S3-compatible enterprise storage. Cloudian is on-prem and disk-based to meet the most demanding RPO/RTO objectives. Scalable to an exabyte, Cloudian grows from small to large simply by adding nodes, with no data migration or downtime. For DR, use Cloudian's integrated management features to replicate data to AWS/GCP/Azure, or to Cloudian at a remote site. Data is protected by Cloudian's built-in redundancy and erasure coding which can be configured to protect against node failure, rack failure, or even entire site failure. All at 70% less cost than traditional enterprise storage.

Splunk

Coudian and Splunk together increase scalability to exabytes while reducing storage cost by 70%.
Cloudian HyperStore and Splunk SmartStore let you reduce storage costs by 70%, while increasing storage scalability. Together they provide an exabyte-scalable storage pool that is separate from your Splunk indexers.
Systems can be customized perfectly to suit the needs of you and your valued customers. For more information about how a Cloudian Object Storage solution can exceed your expectations.