OSNEXUS QuantaStor Hyperscale Storage Platform
From terabyte to petabyte, we can make your high-performance storage infrastructure easy to deploy and manage with OSNEXUS QuantaStor.
LIMITLESS SCALABILITY
CLOUD-COMPATIBLE
S3 COMPLIANT
50+ INTEGRATIONS
Object Storage for S3
Object storage is a data storage architecture based on a flat hierarchy which is optimized for the efficient storage and retrieval of unstructured data. Individual files are split into pieces (called "objects") and kept in a single repository, which is spread across the available storage devices. In object storage, each storage volume is a self-contained repository, which contains the data, a unique identifier for the data (allowing it to be located), and metadata that describes the data. The metadata contains essential information such as age, security settings, and rules for access. The metadata can be extremely detailed, containing additional information such as where a photo was taken, what camera was used, the camera settings, and the names of people contained in the photo. Along with the unique identifier, the metadata is used by the operating system to retrieve the data. This allows administrators and users to perform extremely detailed searches.
Object storage requires a simple HTTP application programming interface (API), which is used by most clients in all languages. Object storage is cost efficient: you only pay for what you use. It can scale easily, making it a great choice for public cloud storage. It's a storage system well suited for static data, and its agility and flat nature means it can scale to extremely large quantities of data. The objects have enough information for an application to find the data quickly and are good at storing unstructured data."
QuantaStor S3
Scale-Out Clusters
Enterprises can deploy affordable hyperscale storage with QuantaStor object storage configurations, using the S3 protocol.
NVMe offers accelerated write performance and it can be used for storing metadata as well as storage tiering
QuantaStor scale-out storage clusters utilize a shared-nothing architecture with NVMe solid-state drives and SATA hard drives.
Scale-out configurations support multi-site deployments, compression, and encryption.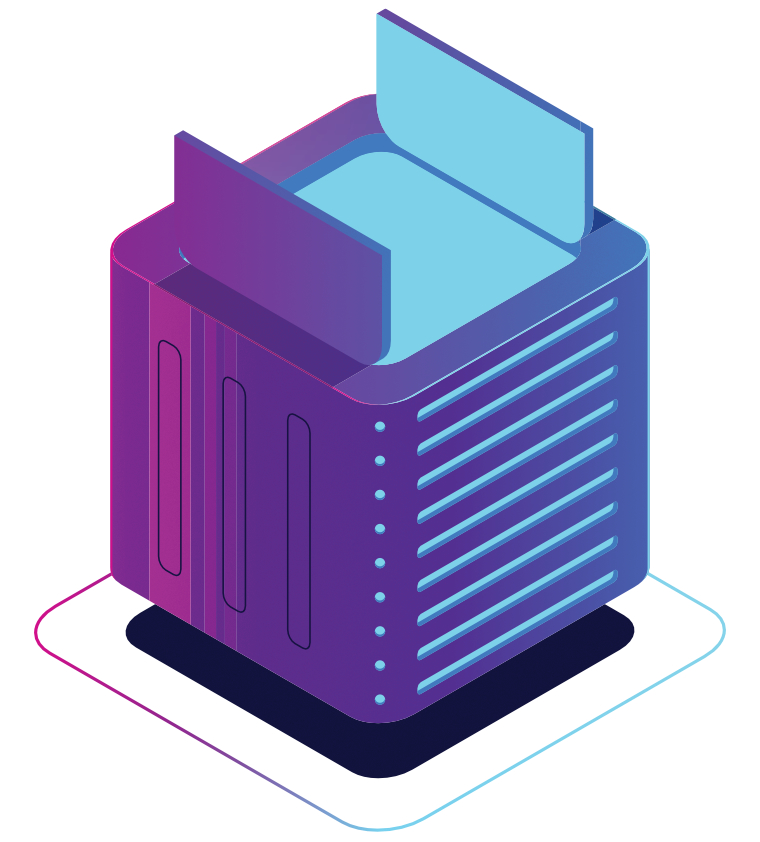 Ceph
QuantaStor leverages open-source Ceph technology, which eliminates the risks involved with proprietary file systems. Your data is stored on a "forever file system" based in an open format, that will be maintained for decades to come by a rich community of contributors.
Ceph is a software-defined object storage platform that supports cloud infrastructure, backup and restore systems, media repositories, and data lakes. QuantaStor's grid technology makes it easy to deploy and maintain complex Ceph configurations.
Systems can be customized perfectly to suit the needs of you and your valued customers. Please contact our sales team for more information about how a QuantaStor solution can exceed your expectations.