Storage Servers with Uninterruptible Power
Posted on August 8, 2017 by Rachel B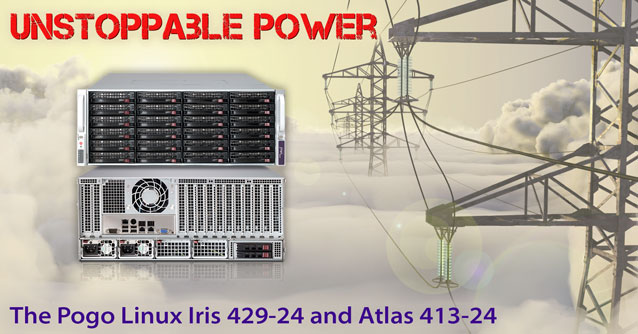 As IT professionals, we all work hard to keep our company's stored data secure, yet available. We spend a great deal of time and money on ensuring the privacy and integrity of the information our organizations need to store.
On the long list of mandatory hardware and software components for any secure IT environment, one line item that sometimes overlooked is redundant power. Frequently, smaller organizations do not have the budget or physical space for costly Uninterruptible Power Supplies (UPS). Nonetheless, the necessity for protection from power outages is always a concern.
No Additional Hardware Needed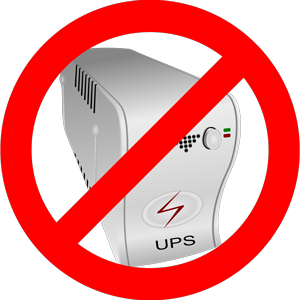 Pogo Linux now offers an elegant solution to the power conundrum – two well-appointed 4U storage servers with optional built-in UPS battery backup. In the case of a power outage, the system can shut itself down gracefully, using no additional hardware outside the system itself. It is designed from the ground up to be the complete storage solution for organizations requiring on-premise secure data storage with 24-7-365 data availability.
The Iris 429-24 storage server boasts the best of the latest technologies, such as Intel™ Xeon™ SP processors, up to 512 GB DDR4 memory, redundant power supplies, redundant 2.5″ OS drives, and up to 24 SAS or SATA drives. The Atlas 413-24 sports the same great overall feature set, built atop the new AMD™ EPYC™ platform.
Enjoy the peace of mind that uninterruptible storage brings to your organization with the Iris 429-24 and Atlas 413-24 Storage Servers.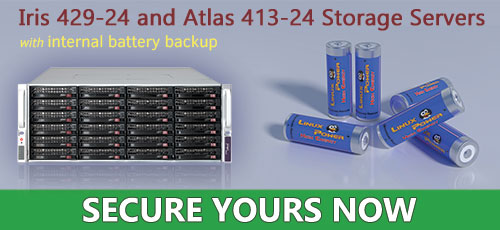 ---
Sign up for our newsletters! To learn about how Pogo can help you tackle the technological challenges your organization is facing, please call us at 888-828-POGO, or email sales@www.pogolinux.com.